Careers in science
Rewarding careers are in our Ecosystems and Oceans Science Sector. We're an active part of Canada's science and technology community. Close to 1,800 scientists, including biologists, oceanographers and research technicians work in the sector across Canada. Join us in scientific excellence.
Explore the Science Sector
Our scientists at work
Our scientists from coast to coast
Video series showcasing the scientists who research our oceans and aquatic systems, sustainable fisheries, and safe and accessible waterways.
Features
Oceans Protection Plan
Canada has the world's longest coastline, and our water is one of our most important resource.
Marine Ecosystem Assessment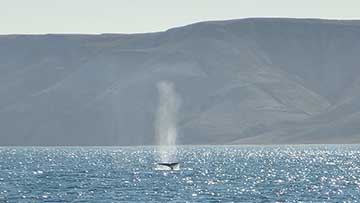 This summer a team of DFO scientists will take sail aboard the research ship F/V Frosti in Canada's Arctic for a comprehensive marine ecosystem assessment.
Date modified: